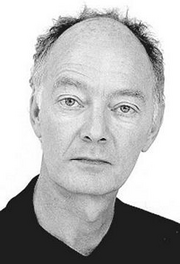 Christian Erickson is an American actor who provides the voice and motion capture for Adrian Baker in Heavy Rain. He also voiced the minor characters of the Blue Lagoon bartender and the motel receptionist.
He currently lives in Paris and has had roles in numerous movies and video games, including the MegaRace series, Dangerous Liaisons (1988), The Man in the Iron Mask (1998), Quantic Dream's Fahrenheit/Indigo Prophecy (2005), and the film adaptation of Hitman (2007).
Filmography
Edit
Dangerous Liaisons (1988) as Bailiff
MegaRace (1993) as Lance Boyle
MegaRace 2 (1996) as Lance Boyle
The Man in the Iron Mask (1998) as Ballroom Guard
MegaRace 3 (2002) as Lance Boyle
Hitman (2007) as General Kormarov
Ad blocker interference detected!
Wikia is a free-to-use site that makes money from advertising. We have a modified experience for viewers using ad blockers

Wikia is not accessible if you've made further modifications. Remove the custom ad blocker rule(s) and the page will load as expected.