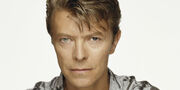 David Bowie (January 8, 1947 – January 10, 2016), born David Robert Jones, was an English singer, songwriter, and actor. He composed eight songs that were used in Omikron: The Nomad Soul (a game made by Quantic Dream prior to Heavy Rain), and also portrayed Boz and a member of a virtual band in the game.
Wikipedia article on David Bowie
Ad blocker interference detected!
Wikia is a free-to-use site that makes money from advertising. We have a modified experience for viewers using ad blockers

Wikia is not accessible if you've made further modifications. Remove the custom ad blocker rule(s) and the page will load as expected.