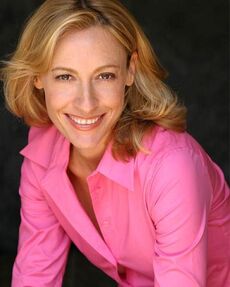 Judi Beecher (born November 30) is an American actress who provides the voice of Madison Paige in the critically acclaimed game Heavy Rain. Like the other actors who voice playable characters, she has been in many movies. Judi is most known for The Gourmet Dinner (2002), Only in Paris (2009), and Taken 3 (2014) and is currently starring in the comedy Tango Shalom (2016) as Raquel Yehudi. Judi is a multi-award winning international actress with dual nationality and is fluent in French, English, and Italian.
Filmography
Edit
The Gourmet Dinner (2002) as Ali
The Stepford Wives (2004) as a Stepford wife (uncredited)
Four weeks Four hours (2006) as Alexis
Perfect Pitch (2008) as Louisiana
Only in Paris (2009) as Samantha Tomelson
Cameraman (2011) as Kate
Tragedy of a Mother and Son (2012) as Police Officer Jen
Summer in Provence (2012) as Barbara
A Cry from Within (2014) as Young Sophia
Taken 3 (2014) as Claire
Tango Shalom (2016) as Raquel
Ad blocker interference detected!
Wikia is a free-to-use site that makes money from advertising. We have a modified experience for viewers using ad blockers

Wikia is not accessible if you've made further modifications. Remove the custom ad blocker rule(s) and the page will load as expected.